Bluetooth On Ear Headphones




So which Bluetooth On Ear Headphones do you need? Could be confusing to decide, but at the end of the day if you are here it may be a questions of on-ear or over ear. 




The straight benefit from the start, is that tangle free wireless experience whilst connected to your music and visuals, we can say has no substitute.




Many Mobile Users prefer them as the larger earpieces (also known as 'cans') can provide a richer, more powerful sound.

Bluetooth On Ear Headphones 

for Mobile Phones




BA-HM Wireless Bluetooth On Ear Headphones only £66. Advanced Bluetooth 4.0/Premium stereo drivers/18-Hour rechargeable battery.
JBL T450BT Wireless Headphones with Microphone 4.0 connectivity. 32 mm drivers give clear sound quality and deep bass tones. Integrated volume, music and call controls. 11-hour playback time and is easily charged via USB. Collpasible design – makes storage a breeze. Well under £50.00





And also don't forget the fact that Bluetooth compatibility is possible with almost all SmartPhone brands.




The headphones on offer are very obvious by just looking at them,


on-ear headphones the cups sit on your ear and have a headband.



However, Mobile users can also get Bluetooth headphones that provide a wire experience as well, providing the best of both worlds, in-case users run out of power for the Bluetooth headphones. 




As we know most headphones are the wired headphones.



We have looked at some of the Bluetooth On Ear Headphones for your SmartPhone, on the market, and gathered some of the best brands that are around right now.




MEE audio Air-Fi Touch Advanced Bluetooth Wireless Headphones less than £30

In The Case
| | |
| --- | --- |
| Plantronics BackBeat 500 Mid-range Wireless On Ear Headphones. Lightweight design, battery up to 18 hours of listening and talk time on one charge. hibernation mode extends battery life. under £90 | But we shall break it down to fit different personal audio requirements like best Bluetooth On Ear Headphones for value, best headphones for audio, best headphones for exercise, best headphones for bass, and so on. |
On a budget?  As for price, there is a wide range of headphones covering a set of prices, all you need to do is see what fits your needs so we hope you find something that fits YOUR NEEDS right here right now.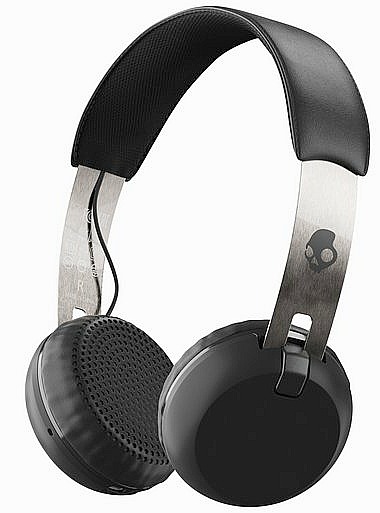 Skullcandy Grind Black/Chrome Wireless On Ear Headphones. Solid build, clean finishes, comfortable to wear, great battery life makes this one of the most attractive options you can consider, memory foam in the cushions and headband For £60.00, you get a really nice starter headset known as the budget beats headphones.
---
| | |
| --- | --- |
| Creative-Hitz-WP380-Bluetooth On Ear Headphones RRP: £89.99 inc. VAT | These headphones hardly allows to much noise to escape to the outside world, in addition they well comfortable headphones to wear being on-ear and the sound out-put quality is great.  So in a nut shell the Creative Hitz WP380 wireless Bluetooth headphones provides sound quality, wireless freedom and comfort.  Now a days wired headphones are beginning to look like the primitive early man of headphones, why?  Because once you've used Bluetooth headphones it so hard to go back to using wired ones, besides if you look around town on the bus on the trains and most places you'll see Mobile Users enjoying their music with headphones without wires.  |
But the Creative Hitz WP380 are versatile in a way that they allow for both wireless and wired listening, just in case the headphones runout of power, however do note that even though they are lightweight, at the same time they are a solid set of headphones.  

Now when it comes to NFC Apple users may be missing out at the moment, why?  Because just about every Windows Phone and Android have NFC.  Apple users are really missing out on the tap-to-pair NFC feature, until Apple wakes up to the benefits and delights that NFC have to offer.

With the Creative Hitz WP380 Bluetooth headphones you can share your music with another headphone user, all together wirelessly.  Creative have named this ShearMe, the possibilities for mobile users is a lot; listening to music, or whatever together, or watching a movie together with friends but yet as individuals, each having their own controls (like volume)  during your travels in a car, bus or a long-haul flight.

The bottom line unfortunately for Apple's iPhone users,  can't yet do NFC tap-to-pair with speakers including other accessories like the Creative Hitz WP380 wireless on-ear headphones can. 

---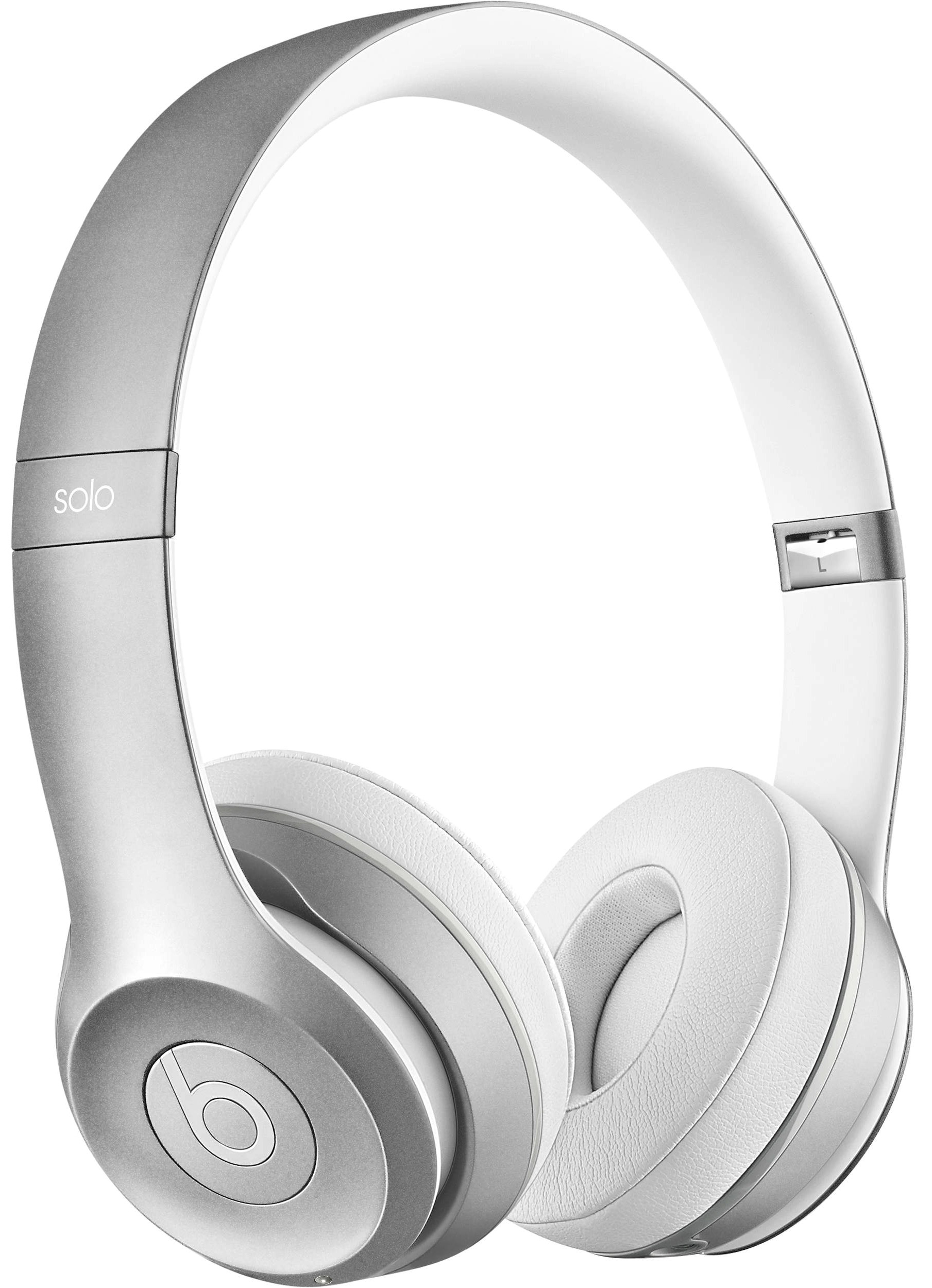 Beats Solo2 On Ear Wireless Bluetooth Headphones £64.99
---



Best On Ear Headphones
The two-year warranty immediately give MobilePhone users confidence and peace of mind, besides it's also well appreciated. Designed with the traveler in mind it's lightweight and the headphones can fold to be packed into the inclusive soft travel case, along with a charger should the battery run down.  

With these headphones mobile users may forget that that they are wearing headphones at all as they are very light at only 105g.  And in addition the padded ear cushions are soft and comfortable.


Sennheiser-MM 400-X Bluetooth On Ear Headphones RRP £179.99 inc. VAT

The Sennheiser MM 400-X Bluetooth headphones are still versatile and do offer MobilePhone Users true portability, and it can go wireless or wired while offering excellent audio.  they are comfortable but yet robust however its sound quality beats other Bluetooth headphones, so  at £179 they're not cheap but maybe worth the money.  With this headphones MobilePhone users can control the music (volume and playlist controls) using the headphones themselves.
---
| | |
| --- | --- |
| Bowers & Wilkins-P5 Bluetooth On Ear Headphones £329.99 inc VAT | Want to go wireless but with a bit of upper class with it and are you looking for premium but want to go wireless?  Then look no further than B&W who shout the fact that the P5 don't MobilePhone discriminate in other words B&W P5 Wireless Headphones are "platform agnostic" meaning they will happily work with any phone regardless, with Android as well as iPhones – and basically any other phone, tablet, laptop or PC with Bluetooth. |
Bowers & Wilkins is a British company who have already made an impression on the consumer tech world with its headphones and AirPlay speakers
No need to remove usual ear buds when walking away from the the listening device, no snagging cords on bags and clothing while travelling.  While still having the advantage of never having to untwist a birds' nest of wires as we do each morning with wired headphones. But with Bluetooth wireless, MobilePhone users only need "switch on and go".


---