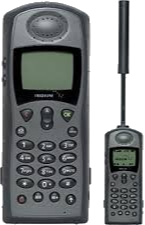 Iridium 9505A (LEO SatPhone)
Satellite Coverage Map Of The World

Iridium Coverage Map - Its Everywhere
---



Iridium GO Prepaid Airtime Plans
The most efficient and versatile aspect of the iridium Go prepaid plans, is that you get both options of using it for Data, but in addition, for voice calls as well. Looking at the Airtime Plans below, you can see that the Iridium GO 400 allows 400 data minute and 200 talk time voice minutes featuring   all the usual monthly service rates and as there is monthly service agreements or contracts, in other words this prepaid option for the Iridium GO could be the best way to save money Depending on how you want to use it.  However do take note that you do not get both 400 data minutes and 200 voice minutes combined to make 600 minutes, voice minutes it is billed at twice the cost of data, and vice versa the starting 400 minutes would be equal to 200 minutes of voice calling.  You can use either 400 minutes of data, or 200 minutes of voice, however its not fixed as you can combine the Data and voice options and let the iridium GO prepaid card system do the math for you.

---
---



Iridium Go Monthly Postpaid Airtime Plans
Here just like your regular smartphone package You  pay a monthly airtime charge and get monthly statements of all the calls placed and data used, which means if no minutes are used you only pay the monthly subscription.  So in other words the post paid service is great for using withthe Iridium GO Satellite Hotspot device over a long period of time, when globally traveling wide and far, as the Iridium GO Monthly postpaid plans offer worldwide voice and data communications.  So You get absolute peace of mind, why?  

Iridium GO! Satellite Smartphone WiFi Hotspot
With Iridium GO postpaid service, there is no need to worry about the prepaid sim card expiring or needing to top up just because the balance has gone low.   The Iridium GO! Monthly Plans are easier to manage as you only get the minimum monthly cost that you can manage and budget easily, as opposed to upfront payments of prepaid minutes up front, again its all about the reassurance and peace of mind of knowing that your Iridium GO! will be ready to GO and ready to use when you need it.
And whats more is that you can use as many minutes as needed, you will not need to worry about your minutes

---
GO! Direct Data Minutes Included

Unlimited Mins Per Months

GO! Voice Minutes Included

Voice calls Landline & Mobiles

GO! Direct Data Overage Rate

All Other Data Non Mobile Apps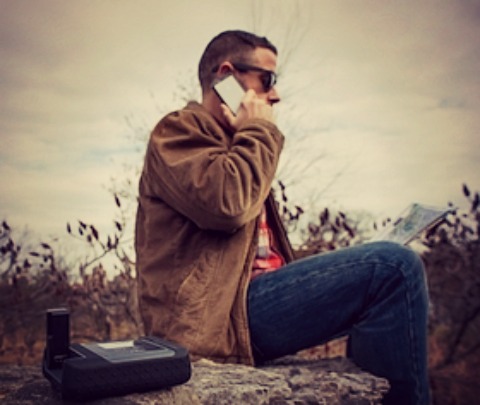 Transform your SmartPhone into a Satellite Phone using the Iridium WiFi Satellite Hotspot
And what's more, is that you can use as many minutes as needed, you will not need to worry about your minutes finishing, why?  Because (another advantage is that) there is no limitation on the minutes used, at least you know that your device will be active and available in any critical situation or condition.