Sim Only Light User, internet access, Data, how many megabytes?
Send occasional email via provider such as Hotmail or Yahoo!

Browse the internet now and again.
Estimated  350 megabytes more or less of data/month, 
keeping up with interesting news and friends. every so often

This type have a mobile phone simply because others need them to have it.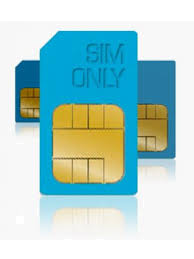 Some Simple WiFi capable phones provide free internet access, saving megabyte allowances on SIM only contracts using broadband at home or work as well as free public WiFi hot spots when out n about.