Upper Mid Range PAYG Mobile Phones
Upper Mid Range PAYG Mobile Phones are the next standard up from Mid Range PAYG Mobile Phones. They normally cost any thing from £200 and £450, they are fully loaded with hardware and features, in fact these mobile are the flagship phone of 12 – 24 months ago, they have been replaced by the new premium phones of today because with most, its all about the latest and most current phone, the all singing and dancing with frills and thrills this are the mobile phone manufacturers primary mobiles that contain all the the latest hardware, there pride and joy, the so called flagship phones the latest Blackberry, iPhone, the Galaxy S4, the HTC One of 12–24 months ago but still holds prestige and still commands that primary flagship presence.
| | |
| --- | --- |
| | Bigger Better Faster Thinner. The new must have in September 2014. |
For instance the iPhone 6 is scheduled to be released this September 2014, as we expect the iPhone 6S and then the iPhone 6C should follow, when this happens the iPhone 5, 5S and 5C will begin to become an after thought, no more the primary flagship phone, no more the favorite son of apple, there is a new sheriff in town  that's exhibiting all the latest hardware and features never seen before, in other words the iPhone 5, 5S and 5C will (start to) become Upper Mid Range Mobile Phones the iPhone 6 is sure to be a blockbuster as we expect.
| | |
| --- | --- |
| Nokia Lumia 1320 (4G) Upper Mid Range PAYG mobile phones. for £219.95. With Windows Phone 8, you make the rules. Pull the important things to the heart of your world with customisable Live Tiles.  Enjoy video in impressive widescreen quality 6-inch display, 8 megapixel camera share stunning photos.  Superb multitasking with ultra-fast 4G connectivity.  Super sensitive touch support for glove and long nail use. really good battery live 3400 mAh, Talk time: up to 21 hrs (on 3G), Standby time: up to 675 hrs. | |
dis advantage
:- Very light users also need to be aware that if you don't use your PAYG mobile for a long period, your provider may assume it's no longer in use and deactivate the number. If this happens, you might lose any credit that you have on the phone.
These phones, in terms of the best mobile phone experience you can think off, are what these phones more or less deliver and because they are top phones they in turn command top phone prices as we would expect.  Upper mid range Payg mobile phones in this range are literally like laptop computers but physically compressed to fit into your pocket hence why they are called smartphones. They possess larger high-resolution screens, better cameras, and faster processors for fast effortless multitasking.

| | |
| --- | --- |
| | Google Nexus 5  4G Upper Mid Range PAYG mobile phones for £399.95.  The Nexus 5 has a 2,300mAh battery, up to 300 hours life on standby, or up to 17 hours when you're making phone calls. streaming videos & music, and web pages load instantly. precision-built from strong  premium materials, 130g and 8.59mm thin, advanced lens  captures 56% more light, for brighter night shots, sharper action photos. Optical image stabilisation . , no worries about shaky hands and blurry pictures – the lens in the phone is steady with this Payg Mobile Phone.  2.26GHz quad core Qualcomm® Snapdragon™ 800 processor, perfect for streaming videos, music and web pages load instantly. |
Back in the day payg mobile phones used to be the poor mans phone, payg users were looked upon as people who could not pass credit checks, looked upon as desperate mobile users who simply have no choice but to be on pay as you go.

Sony Xperia z1compac (4G) Upper Mid Range PAYG mobile phones. for £399.95. With a 2,300mAh battery, Up to 18 hours talk time will happily run all day.  600 hours of standby time and 18 hours of talk time.  Powered by a 2.2GHz quad core Qualcomm Snapdragon 800 processor and Android 4.3 Jelly Bean yes that's right its incredibly fast. 4.3" HD display, sharp pixel density of 342 pixels per inch and is powered by Sony's TRILUMINOS™ and X-Reality technologies. There's a 20.7MP camera share stunning photos. 16GB of internal storage, which is expandable by up to 64GB with a microSD card.  think about everything that makes the Xperia™ Z1 great and then squeezed it into a smaller body
The call charges were high as much as 35p per min plus the customer services for payg users was bad; they were the armpits of the network providers.  While contracted users lived it up they had that air of affluence showing-off shiny phones with features James Bond would feel at home with, 'unlimited everything' plans. But today it's a different story every thing has changes because being on Pay As You Go is now a choice that has choices, for example, pay-as-you-go tariffs provide almost all the benefits of contract plans, without having to be ball and chained to a 24-month-contract.  Another payg version is the 30-day contract that gives even more options.(Giff Gaff)

| | |
| --- | --- |
| Samsung Galaxy S3 Upper Mid Range PAYG mobile phones for £309.95. Operating system: Android 4.0. Processor: 1.4Ghz Quad Core. Weight : 133g. GPS. Display size: 4.8". Camera (8 Megapixels). Internal device memory 16GB. Memory card type: Micro SD. Max memory card capacity: Up to 64GB. Battery stand by time: 770 hours. Battery talk time (mins): 650 min. | |
Is buying Pay as you go Mobile Smartphones the best way to buy Smartphones?
The network will typically subsidise the phone purchase if you get it with a contract or perhaps even get it for free but that still depends on how high your monthly payments are and how long the payback period is, when it comes to contract mobiles there is noting like a free phone you are simply buying it over a fixed term via monthly payments.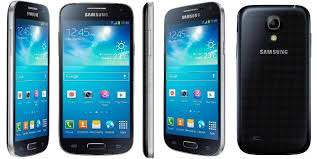 Samsung galaxy S4 mini Upper Mid Range PAYG mobile phones for £339.95 with 4G, internet is incredibly faster than older 3G connectivity. good streaming videos & music, web pages loads instantly.

To buy upper mid range payg mobile phones there's isn't much point looking in the networks stores, as they're usually available only from independent mobile retailers. Put bluntly you will pay hundreds of pounds for the phone because  its Sim-free or unlocked, but making the cost back makes financial sense, because over its lifetime we pay less for a Pay As You Go Tariff. And the one of many great things about a SIM-free payg mobile phone smartphone is that you can change networks whenever you want as the phone is not locked into any network.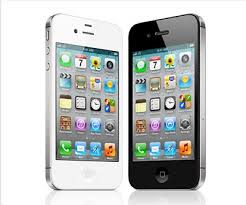 iPhone 4S 8GB Upper Mid Range PAYG mobile phones for £289.95 - The world's best-selling smartphone with a 3.5-inch Retina display, an 8-megapixel iSight camera with 1080p HD video recording, Standby time (up to) 200 hours, Talk time (up to) 8 hours, FaceTime camera . iCloud iOS 7 and 1GHz Dual-core A5processor chip, its a fast and powerful smartphone. Siri, the voice activated personal assistant.

Looking at smartphones as payg mobile phones, in the past few years since late 2010 or so pay-as-you-go has really become an option. Until this time smartphones were only looked at as business tools and as something accessible to affluent users while PAYG was condemned to impoverished consumers – they were just not on the same level.   Now the networks have started providing some smartphones on PAYG tariffs, smartphones can now be seen in normal public places as in the boardroom. Network service providers now offer some smartphones but not all on PAYG tariffs.
As a Pay As You Go user with a restricted budget, take advantage of this. As it's usually way much cheaper buying a PAYG mobile phone, then unlock it which allows you to use it with any PAYG sim card from any network, this gives complete flexibility and freedom of choice, besides its cheaper (hint) than buying the same phone Sim-free.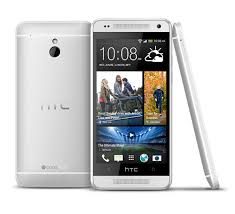 HTC One Mini  Upper Mid Range PAYG mobile phones for - £359 1,800mAh battery last up to 692 hours on standby with13hours 20 minutes talk time. Good power and speed from the 1.4GHz dual core processor. Unique Ultra-Pixel camera and 16GB internal storage. Android 4.2 Jelly Bean. 4.3" Super LCD2 touchscreen with a 720p resolution that gives a pixel density of 342 pixels per inch. 
As we know that PAYG mobile phones are usually locked to the selling network operator, who will try to recoup the loss-leading sale price with more expensive charges and fees.