Vodafone Medium mobile user -  Do you believe in testing before you buy?  Get the full picture, Get the full feel to help you you decide……2 months free data, Data Test Drive One of the best benefits of looking at Vodafone is the 2 months free data, Data Test Drive, as we know these days, it's all about Data to access the internet, but how can you know how much Data you really need, so you don't end up wasting money? 
Either way you end up not wasting money.  A Vodafone Medium mobile user is a big web surfer who does a lot of social networking on the go. like Facebook.
As a Vodafone medium mobile user, we recommend a data allowance of around 500 megabytes more or less of data each month.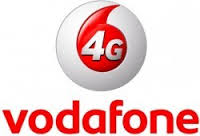 An important question as these users use their phones as a primary source of entertainment and casual networking. 

Simple, Vodafone provides you two months of free unlimited UK data that gives you the benefit to go online as much as you want – don't know how much data you need? 

This allows you to know the exact amount of Data needed to match and mirror the way you use the phone, it helps you find out the amount of data that's right for you.