Tesco Heavy Mobile User-Capped Contracts -The first benefit to know as a Heavy Mobile User is Tesco Mobile lets you have more power over how much you spend on your phone, how?  Using O2 Capped contracts which allow you to cap your monthly bills, just pick a pay-monthly plan, followed by setting a safety buffer of a set charge, and you will be incapable of doing anything outside your monthly allowance beyond that set charge.
Clubcard Points

Tesco Mobile users can earn Tesco Clubcard points, in the same way  you do from your weekly shopping, each £1 you pay out on a pay-monthly tariff (or pay-as-you-go plan). Make enough, and you can use up the vouchers you get on eating out, holidays and attractions to mention a few. Every little helps.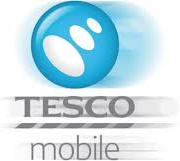 Let's say for instance, you set a safety buffer rate of £10 if you're on a £25 pay-monthly plan, you will be cut off when your bill reaches £35, Capped contracts make managing costs easier, safes you from nasty surprise bills to give you that added peace of mind. In addition for the Tesco Heavy Mobile User, is that Tesco Mobile's Capped contracts are flexible to mirror your monthly mobile usage, if it increases or decreases?  Basically change your safety buffer rate whenever you like, so you can use extra data, minutes and texts for the month as necessary.