Premium PAYG Mobile Phones

Premium PAYG Mobile Phones are the next standard up from Upper Mid-Range PAYG Mobile Phones . They normally cost any thing from £425 and £750, they are fully loaded with the very latest hardware and features a mobile phone has to offer, these mobiles are the flagship phones of the mobile phone producers because with most, its all about the latest and most current phone that could be used for business or personal use. 

With great advancements, comes great power use
| | |
| --- | --- |
| Samsung Galaxy S4 Zoom premium PAYG mobile phone £439.95 | |
The latest Blackberry, iPhone, Samsung, the HTC One.  this is the best opportunity to define what the true essence of a smartphone is, its definition In addition to being able to make and receive calls, these mobile phones support  other services such as email, MMS, Internet access, short-range wireless communications (Bluetooth, infrared and WiFi), gaming and photography, business applications. Mobile phones that provide these and more general computing capabilities are known as smartphones.
Top tier  premium Smart phones are high specification phones that are virtually computers but these ones can fit into the palm of your hand and into your pocket.
| | |
| --- | --- |
| HTC One M8 premium PAYG mobile phone for £529.00  With the unique Duo Camera and a stunning all-metal design, the HTC One M8 exhibits class, style and quality. | |
You'll find these smart phones have the fastest processors, best cameras and larger, high-resolution screens. Among them are the likes of the Samsung Galaxy S4 Zoom, which has the best camera on a smartphone at the moment. 
Premium Payg mobile phones, such as the iPhone 5 and  HTC One  M8 (right), demand top tier price tags. The only way we can get them as Payg mobile phones is to buy them SIM-free,  as we have said before they provide the very best features and functionality that you can have on a mobile phone today, which include extremely fast processors, cameras that effortlessly cope with HD video recording and playback, with super-high-resolution crystal clear screens. 



Samsung Galaxy S5 premium PAYG mobile phone for £549.95


Designed to be ultra secure and your fitness partner, features an outstanding camera and the battery can last for days with ultra power saving mode.

Your top features are what you need to focus on
When you want to choose a premium Pay As You Go smartphone to buy, consider the top four or five features you can't do without, and then stay focus on sourcing and researching a mobile that provides them. As this could save you lots of money as you wont just pay for features you will never use or need, also you will not get confused as there are lot of choices out there.
| | |
| --- | --- |
| The Samsung Galaxy Note 3 premium PAYG mobile phone is super slim, has an ultra fast processor, excellent camera – it takes phablets to the next level. | |
If you are someone who above all loves to take photos and surf the Web on your payg handset, a mobile phone that has an excellent lens and a top fast browser is what you need. Maybe battery life happens to be your main priority? In this case consider a mobile phone that has a smaller screen and a less power demanding processor that's slower, to keep the power drainage in check, in short the lesser features a phone has the longer the talk, standby time and battery life you will have.
| | |
| --- | --- |
| | Apple iPhone 5s 32GB premium PAYG mobile phone for £560.95. Touch ID sensor — built into the Home button — your fingerprint scans to unlock the iPhone 5s, also use it to buy from iTunes or the App Store. a new 8-megapixel iSight camera, a new Face Time HD camera, and iOS 7. As thin and light as ever. |
Sure enough, the latest must-have current premium flag ship smartphone may have all the latest hardware and features, all singing and dancing, showing off all the bells and whistles but you must stay focused on what phone feature and functionality are personally good for you, only think about what you you really need the phone for, take you time to research the phones really well, which you can do on this website, don't just purchase a smartphone by following the crowd don't get swept up in the hype, either or you could end up wasting a lot of money when in-fact you don't need to. 
| | |
| --- | --- |
| Nokia Lumia1520 premium PAYG mobile phone for $539.95 The Lumia 1520 has a 6" full HD display (big screen), 20MP camera, XBOX and Microsoft Office built in, so you can do more, see more and capture more on the go. | |
Do you really need a tweeter and Facebook button, a super duper fastest processor and glasses-free 3D HD resolution screen? Do not be scared to say 'no' to features you will just never ever use.
We advise that you go for a Payg smartphone that has a good AppStore which will make your mobile more flexible that way you can personalise your phone to fit your personality and the way you want to use it by downloading Apps that can improve the functionality of the phone........ after all as Apple said " there is an app for everything" and second make sure it has good speed and is easy to use.
| | |
| --- | --- |
| | BlackBerry Q10 PAYG mobile phone for £245.99 A durable and portable phone in a classic BlackBerry form, complete with a 3.1" high resolution touchscreen and refined Qwerty keyboard. 4G, five times faster than older 3G connections. perfect for streaming videos & music , and web pages  instant loading. |
How do I Top Up my Payg Mobile Phone with airtime?

Pay as you go mobile phones are the mobile phones that users add airtime/talk time by purchasing vouchers from shops, in contrast to contract phones users, who pay a set fee every month for a pre-determined amount of texts, talk time minutes and data allowance.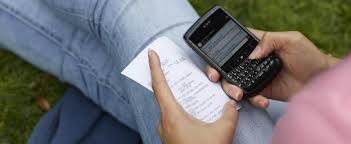 A Pay As You Go user inputting a airtime code from a purchased voucher.

Another way for payg mobile phone users to purchase talk time is by calling their network provider on a freephone number and use their credit card to pay for airtime directly.






LG G3 premium PAYG mobile phone from £499.95


The LG G3 is fantastic because it has a truly stunning metallic-effect design and an outstanding screen. In fact, the screen shows nearly twice as much detail as anything else in the UK!
Another airtime purchasing method is by using a purchased voucher that predominantly requires the user of the pay as you go smartphone to make a free-phone call to their network and enter a computer generated number. 

| | |
| --- | --- |
| | Examples of top-up vouchers |
Then purchased airtime is added to their pay as you go mobile phone instantly.
| | |
| --- | --- |
| | Sony Xperia Z2 PAYG mobile phone - watching a movie, shooting a video or listening to music, with the Sony Xperia™ Z2 is sharper than ever before due to the digital noise cancelling technology, new speaker and display. It's waterproof too. |
Networks who provide pay as you go mobile phones have a time limit, this means customers must use up the airtime they have purchased during that time limit, while others networks have a cut-off time after which point the voucher becomes void. But take note that, many do not have time limits on pay as you go mobile phone airtime usage at all.

| | |
| --- | --- |
| Apple iPhone 5s 64GB for £699.99 PAYG mobile phone. A7 chip. Record 1080p HD video and create slow-motion effects. M7 coprocessor handles motion tasks to preserve battery life. 4-inch (diagonal) Multi-Touch Retina display.Standby Time Up to 250 hours | |
Once airtime has run out with owners of pay as you go phones, toping up again is needed, until then  they will still be able to receive calls and text. With some networks they are usually also able to pick up voicemails, although this may be different depending on what network provider one is with.
As we already know we  have to pay the full cost of the phone up front, and then purchase airtime top-ups to use the operator's network. These top-ups include an allotted number of talk-time minutes, text messages and/or megabytes of data downloads. 
Now before we look at the different types of Pay As you Go tariffs we shall look at the rest of the methods of how to Top Up your Payg Mobile Phone with airtime?